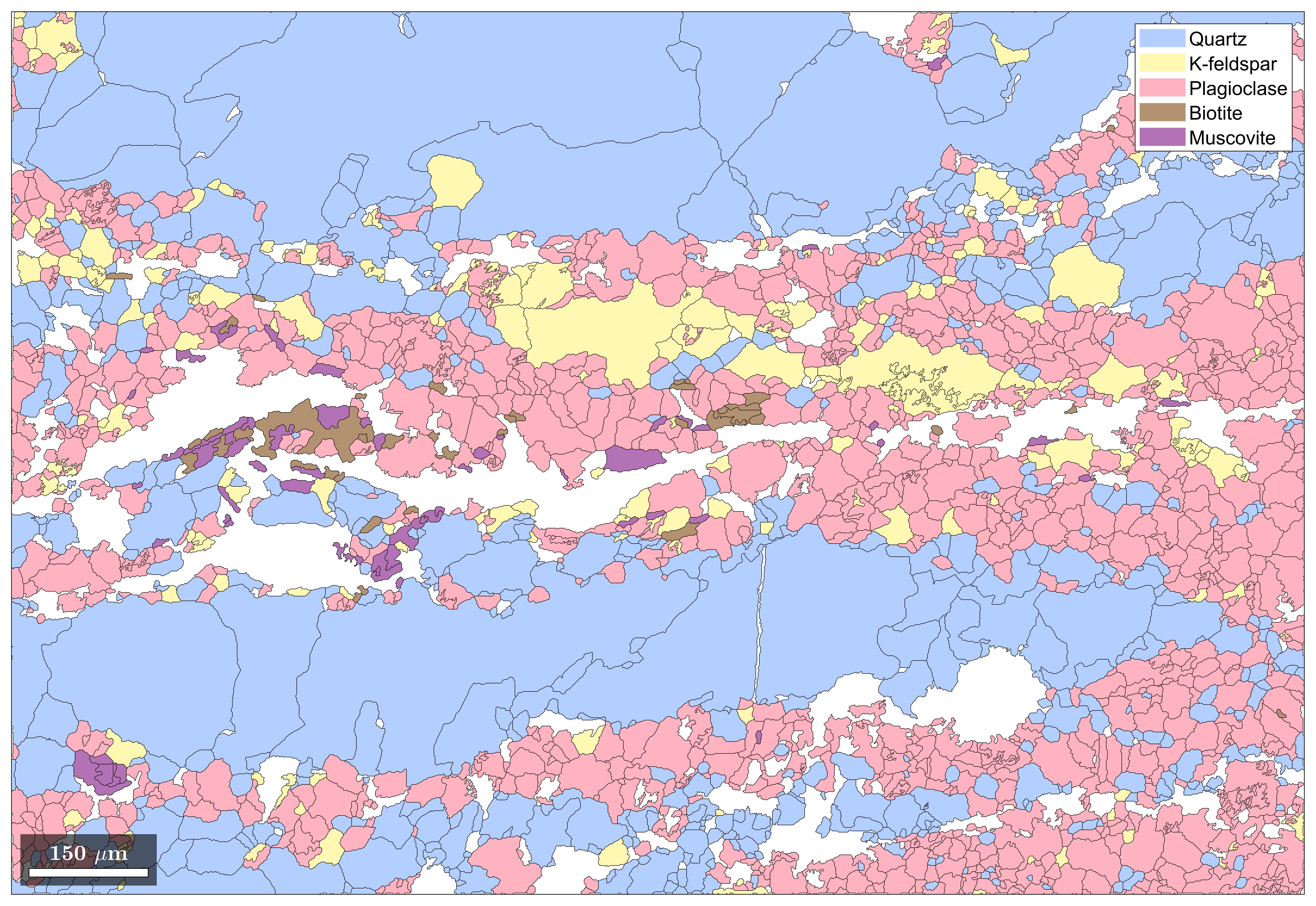 The orientation data has been processed by an open toolbox in MATLAB, called MTEX.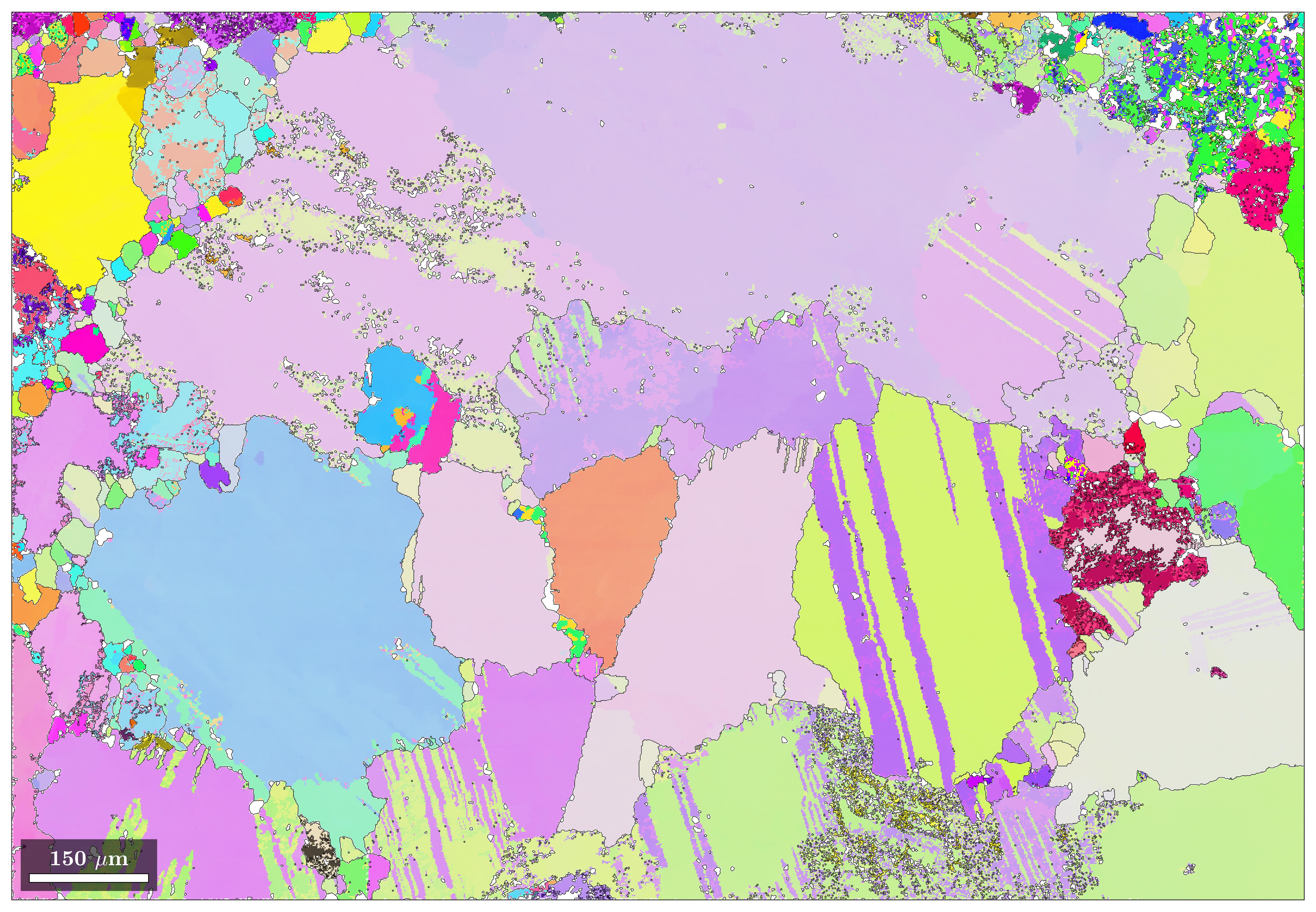 The slip system activation is being studied at this point. Spatial Schmid factor analysis might point to the answers I am looking for. Low angle grain boundary misorientation suggests the temperature of deformation is 600° C. So, it is certain that the temperature is not a factor in the thickness control. The mineralogy of the shear bands is different. I suspect that there might be a fluid activity, but it will not be right to conclude at this point.
• Probe into slip system and phase activation and phase control on shear zone width.
• 3D strain analysis will be performed to quantify the thinning and extrusion.
• TEM for identifying the dislocations at grain scale.
• The role of fluid in the journey of weak proto mylonite to ultra-mylonite in BGGC is intended to discover. Fourier transform infrared spectroscopy will be carried out for this goal.
• Numerical modelling integrating the chemical kinetics along with the physical parameters.